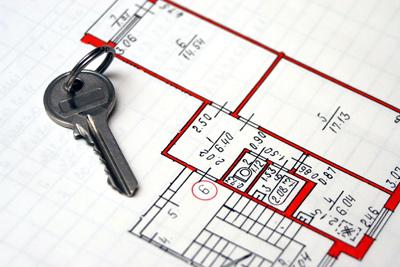 Smart Bathroom Renos
The condition of your bathroom can affect the resale value of your home as well as your enjoyment of it. That's why bathroom renovations are one of the most popular ways to upgrade your home or get it ready to sell. With a bathroom renovation, homeowners can usually recoup between 80-90% of their initial investment. How can you make this equation work for you? It all depends on which components you change. So whether you're doing an update for yourself or because you're planning to sell, here are some guidelines to ensure your investment is worthwhile
Start with the basics
If you have a limited budget but a ton of elbow grease and a steady hand, scrub down every surface, including the grout and apply a fresh neutral shade of paint to the walls. If the lighting has seen better days, change the fixture. Don't forget to give the ceiling a coat or two of white paint as well – and make sure the exhaust fan is clean while you're up there.
Add another one
Does your home have only one bathroom? Adding a second one can add about $10,000-20,000 to your home's resale value, and will add major convenience to your household. Use this as an opportunity to install a full-size tub or enclosed shower to attract more buyers.
White rules
If you're swapping out the fixtures, the smart choice is to make the new ones white. For overall appeal, this colour (or lack of it) works best. And while you make the switch, select reduced-flow faucets and toilets to save water and energy.
Open up the space
Enhance the appearance of your bathroom's size by having non-load bearing walls removed and installing glass doors for shower enclosures. This will give the area (and those who enter it) room to breathe.
Let there be sunlight
Check any bathroom windows carefully for signs of age and, if you have time, replace them or give them a thorough cleaning. Is the trim chipped or cracked? Replace that too. Depending on the size and shape of the room, you may even want to skip the curtains so you can let in as much sunlight as possible.
Follow your toes
If your bathroom is carpeted (yuck) or has cracked tiles, retile or replace the flooring with a single sheet of linoleum in a neutral pattern. It will look cleaner and more polished – and your feet (and prospective buyers) will thank you.
Streamline your space
Simplify and declutter for a nicer space. Switch the knobs on the vanity to a more contemporary style. Change out the discoloured porcelain pieces in your taps (if you have them). Put energy-efficient bulbs in the light fixtures. Replace your shower curtain with a simple white one.
Do necessary repairs
Even if you can't switch out a fixture or paint the ceiling, at least address any broken or non-functioning items. Failed caulking can be easily removed and replaced by a handy homeowner while dented walls, drainage issues and failed electrics should be repaired by a professional.
When in doubt, upgrade
If you're replacing the bathtub anyway, why not look at purchasing a new one with air jets? Need a new showerhead? Opt for one with a massage feature or choose a popular rain showerhead model. Need ideas? Take a trip to a bathroom and kitchen design center for inspiration. Just remember to stick to a budget or you may end up with a bathroom that's nicer the rest of your home – or your neighbourhood.
Careful consideration and ingenuity can result in a great bathroom that not only reflects the style of your home, but also provides prospective buyers with one of the most popular must-haves: a bathroom they don't have to remodel themselves.